Involved in an accident that was clearly caused by someone else's negligence? We bet you're now deciding to seek legal help. If so, be sure you choose an injury lawyer through an informed decision.
Hiring the right lawyer to represent you during the case is one of the most critical factors that would determine the success of your claim. So, to help you find the right injury lawyer, we've come up with these 12 questions to ask before you say yes to anyone.
1 – What do his or her colleagues say about him or her?
Knowing what his or her colleagues say about him plays an important role. So, checking legitimate resources could ascertain you are hiring the right one for the job.
Before you schedule a consultation, check sources such as online reviews that are based on what their fellow lawyers, as well as their competitors, say about them.
Keep in mind though that there is no official rating system for personal injury lawyers other than peer review by other lawyers. Below are some reliable peer review rating systems that you should be checking out:
The Martindale-Hubbell Bar Registry – Martindale-Hubbell is of the most respected sources of authoritative and reliable information about lawyers in the US. With peer review ratings for more than 1 million lawyers across the country, it's one of the best sources to check. You will also find short biographies of these lawyers, giving you more ideas of what it would be like working with them and how they handled past cases.
The Best Lawyers in America – This site lists the "Best Lawyers" who had been selected by their peers in 57 specialties, personal injury and medical malpractice law included.
Superlawyers – Super Lawyers contains an annual listing of well-performing and outstanding lawyers from over 70 practice areas. Lawyers listed here had attained a high degree of peer recognition and professional achievement. Their outstanding professional track records are showcased as well. Only 5% of the lawyers in each state are listed here so we can certainly say that they are indeed the best among the best.
2 – What percentage of their cases are from referrals of other lawyers?
Referrals from other lawyers can say speak a lot how good a specific lawyer is at his field. The higher this percentage is, the better. In every field of expertise, the professionals who work in that specific field would most probably know who's good and who's not, which means they would usually refer cases to those they know that can handle it well.
3 – Do they send in solicitation letters after the accident?
We highly recommend not to go for personal injury lawyers under law firms that send solicitations or offer letters to your house after you've been involved in an accident.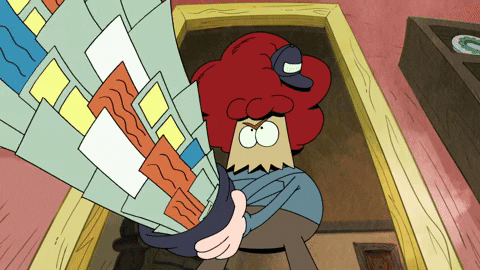 Law firms that do this kind of marketing strategy are usually faced with issues getting a good turn-over from happy clients, so we would not recommend you hiring these lawyers.
4 – Do they offer a free consultation?
Generally, reliable personal injury lawyers would only charge if there is a recovery in your case. This is known as the "contingent fee" agreement.
5 – What do they mean by "no fee if no recovery"?
As discussed on number 4, most personal injury lawyers handle their cases on a contingent fee basis which means that there would be no attorney fee to be paid if there is no recovery with the fee being a percentage of the recovered amount, which is usually 33.33%. It may sound simple but you need to be careful before making a decision.
If you and your lawyer agreed on a contingent fee basis, and you lose the case, it means you don't owe your lawyer anything. However, it is important to note that attorney fees and the case's expenses are two different things. Most, if not all, personal injury case will always entail some case expenses that need to be paid for the case to be executed properly such as expert witness fees, court reporter fees, charges for medical records, charges for physician reports, filing fees etc. So it is important that you discuss and clearly understand exactly what your attorney means if they say, "no fee if there is not a substantial recovery". Open communication is important to avoid "surprises".
6 – Does he or she have the financial and staffing resources to take on your case?
You may already know that filing a personal injury case can be very expensive, as each case would usually require experts on specific medical specialties that would entail costs. If the lawyer doesn't have enough resources to fund the case, then you can expect that they would find ways to cut corners just to cut on expenses which can sacrifice the outcome or success of your case.
7 – What types of cases does this lawyer typically handle?
As with medical practitioners, there are lawyers that are called "general practitioners". It means that they handle all sorts of legal cases including the occasional personal injury case. And of course, you want to get a high chance of winning the case. And a general practitioner isn't the best choice. For serious personal injury claims, you may want to only go for a lawyer who specializes in this specific case. With the complexity of the law practice nowadays, it would be quite difficult for a general law practitioner keep up of all the developments in this field.
8 – How long has he or she been handling personal injury cases?
A seasoned and experienced lawyer in this field is always the best choice. Generally, it doesn't matter if the lawyer had been handling personal injury cases for the longest time, as they would still usually handle a case on a contingent fee basis. If a "newbie" lawyer charges you the same fee as that of a seasoned lawyer, then the most sensible decision is to go with the seasoned one.
9 – Does this lawyer really take lawsuits to court?
It has been a common belief that all personal injury lawyers go to court. Well, not quite. Not every "trial lawyer" or "personal injury attorney" actually goes to court on a regular basis. Some may even have little to no jury trial experience. So it is important that you get to know how often they try cases in court. Moreover, insurance companies consider this information to evaluate their risk. They must be convinced that your lawyer is ready and willing to take your case to a court. If you happen to hire a lawyer that settles but never actually goes to court, be ready to take a substantial discount on your case.
10 – Does he or she teach other lawyers?
Lawyers who often conduct lectures or legal education seminars are considered one of the best among their fields. This also includes those that regularly writes articles in legal publications. These lawyers are considered the "authorities" in their field, so it's important to check out the topics of their speaking engagements or any publications on their website.
11 – Is he or she a member of any legal organizations that represent personal injury cases?
A reliable personal injury lawyer should be a member of known legal organizations. There are organizations are comprised of well-performing lawyers that are dedicated in representing injury victims such as the American Association of Justice (AAJ) which is the most prominent national organization in the US.
12 – Is he or she a board-certified civil trial lawyer by the National Board of Trial Advocacy?
Board certification has been originally utilized by the medical profession. However, for the past years, the legal system has started to emulate this process and apply it to legal practitioners. The National Board of Trial Advocacy (NBTA) which is part of a larger lawyer certification organization called the National Board of Legal Specialty Certification, is the one responsible for processing civil lawyers' board certification.
NBTA certification as a "civil trial attorney" can only be granted to attorneys who have attained extensive experience in the courtroom and trial cases preparation.
There you have it! Hopefully, now that you've read through the whole list, you're more prepared to choose the right injury lawyer to handle your case. And while this post IS NOT LEGAL ADVICE IN ANY WAY, we hope you found it educational and informative. Cheers, Alabama!